Description
For every reloading application,
Hodgdon Powder
offers the largest range of quality smokeless propellants.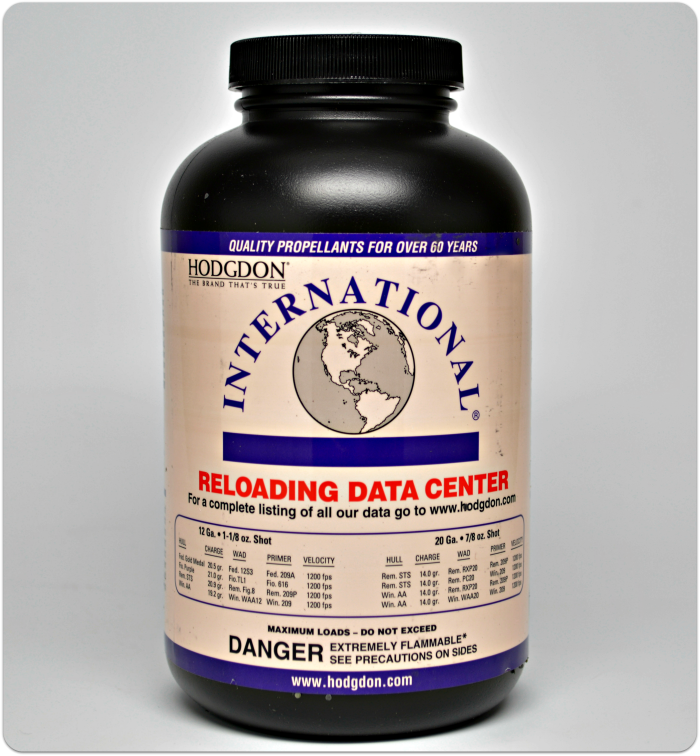 Hodgdon Int Clay powder
The second in the "
CLAYS
" gunpowder series of powderers that bring this technology to a 20-gage reloader is the
Hodgdon INTERNATIONAL CLAYS
gunpowder. It also works with 12 ga., 2 3/4″ light, medium and heavy loads of 1 1/8 units and 1 oz high speed. Clean burning and flawless functioning are the rule, as with CLAYS gunpowder.
Smokeless Powder Warning:
The loads indicated in the reloader guide should not exceed.
Do not mix two powders irrespective of type, brand or source.
Do not substitute Black Powder for any smokeless powder or Black Powder